Traveling with children can be both a wonderful and challenging experience. While it can provide unforgettable memories for the whole family, it also requires additional planning and preparation to ensure that the trip goes smoothly. In this comprehensive guide, we will provide you with valuable tips and advice to help make your family trip stress-free, enjoyable, and memorable.
Planning Your Trip with Kids
Choose the Right Destination: When planning a trip with kids, it's important to choose a family-friendly destination with activities and attractions that will appeal to everyone.
Book Kid-Friendly Accommodations: Look for hotels or vacation rentals that offer amenities like a pool, playground, or game room to keep kids entertained.
Plan Your Transportation: Whether you're flying, driving, or taking a train, plan your transportation with kids in mind. Consider booking direct flights or choosing a route with frequent rest stops.
Pack Smart: When packing for your trip, bring along essentials like snacks, toys, and extra clothing. Consider packing a separate bag for each child to make it easier to keep track of their belongings.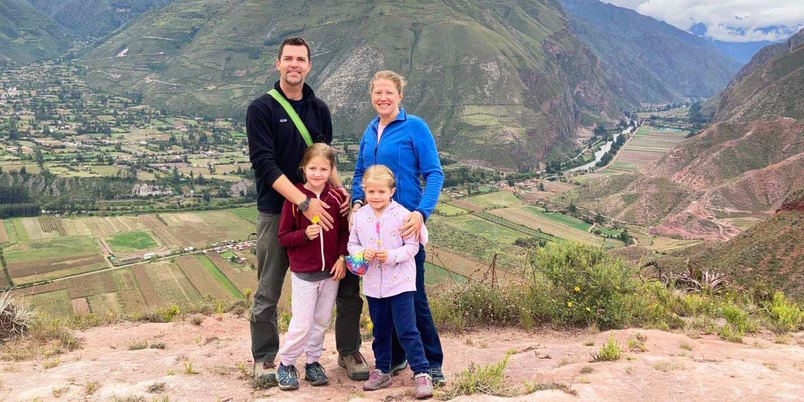 Keeping Kids Safe and Comfortable While Traveling
Bring a Car Seat: If you're traveling by car, make sure you bring a car seat that is appropriate for your child's age and size.
Use Child Locator Devices: To help keep track of your kids in crowded places, consider using a child locator device like a GPS tracker or a child ID bracelet.
Stay Hydrated and Nourished: It's important to keep kids hydrated and nourished while traveling, especially on long flights or car rides. Bring along snacks and drinks that are easy to pack and won't make a mess.
Create a Comfortable Sleeping Environment: Whether in a hotel or a vacation rental, create a comfortable sleeping environment for your kids. Bring along familiar bedding and consider using a white noise machine to help them sleep soundly.
Keeping Kids Entertained While Traveling
Bring Plenty of Activities: Pack plenty of activities to keep kids entertained during long flights or car rides. Consider bringing along coloring books, puzzles, or portable video games.
Download Entertainment: Load up your phone or tablet with movies, TV shows, and games your kids will enjoy. Consider downloading educational apps or audiobooks to keep them engaged and learning.
Take Advantage of Local Attractions: When you arrive at your destination, take advantage of local family-friendly attractions. Visit museums, zoos, or theme parks that offer activities and entertainment for kids of all ages.
Get Them Involved: Involve your kids in planning your itinerary and activities. It can help them feel more engaged and excited about the trip.
By following these tips and advice, you can make traveling with kids a fun and memorable experience for the whole family. Remember to be flexible and patient and to take breaks when needed to ensure everyone stays happy and comfortable. With a little planning and preparation, you can create a trip that your family will remember for years.